VIDEO MULTIPLIER IN ACTION
Every client's needs are unique, but the concept is the same: every time the camera rolls you should be capturing multiple pieces of content! Explore the projects below to see what we were able to create for each client in a single shoot.
Ohio Urban Resources System (OURS) Vaccination
PSA Campaign
Target Audience: Black communities & people of color in Ohio.
Goal: To encourage vaccination against COVID-19 among Black communities and people of color and address mistrust of the medical community which created the reluctance to receive the vaccine.
Result: "Within 45 days, OURS met 100% participation of their members and reached hundreds of Ohio households. "Beth's guidance, storytelling, and caring personal touch helped us to create a highly influential and socially impactful series that is regularly viewed on our new YouTube channel."
Yvonne Cherell, CEO, Ohio Urban Resources System
OURS 2021 Annual Meeting
The footage Video Story Studio captured on the road for the Vaccination PSAs was edited into additional videos on the impact of the community action agencies and their response to COVID-19 and the housing crisis for playback at the OURS Annual Meeting.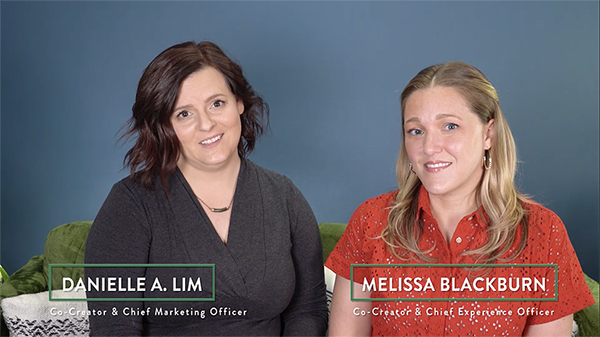 Haven Collective Business Educational Series
Target Audience: Small business and entrepreneur community
Goal: Provide educational content for the community of entrepreneurs that Haven Collective serves.
Strategy: Bulk recording and reworked 12 three minute core content scripts into marketing promos for prospects and social media content.
Result: The video multiplier process produced 12 main videos, 12 promos, and 48 social media posts.   
NAWBO Columbus Membership Welcome Series
To incorporate video messaging into NAWBO's marketing and communications efforts during a global pandemic, the Video Story Studio team implemented a virtual production plan. We developed a scripted message and interviewed talent on what members need to know to get the most out of their membership. The interviews were cut into a main sequence to welcome new members to NAWBO while shorter videos were utilized in external video marketing efforts.
"Having consistent video content without having to constantly be filming made our branding stronger. We were able to use the same video for member content (education) and also slice it up to work as social media teasers and even embedded into newsletters. It was a step up for us without huge hassle!"
Melissa Blackburn,  Co-Creator & Chief Experience Officer of Haven Collective