FOR BUSY B2B MARKETERS TRYING TO DO MORE WITH LESS
Our philosophy is that genuine human connection is what attracts potential clients and closes sales—not flashy creative. As gifted storytellers, we help our clients identify and tell the story their audience needs to hear, supported by tracking and metrics.
We know that B2B and internal videos have a reputation of being boring (there, we said it), but we don't think they have to be! In fact, they're our specialty. Leave it to us to turn talking-head videos into must-watch content
MEET THE FOUNDER & CHIEF STORYTELLER
She may have launched the company in 2016, but Beth's love of video actually began by learning to edit with two VCRs and a camcorder (throwback!) Beth Menduni is a born storyteller with a background in theatre, visual communications, and graphic design. She worked in video production houses for a decade before launching her own full-service video marketing company based in Columbus, OH. An all-around creative, Beth is also a singer, ceramicist, OU alumna, and proud mom.
A TEAM WITH DIVERSE PERSPECTIVES
Let's be honest—video production is a white male dominated industry. As a WBE and EDGE certified business, we do our part to even the playing field by working with incredible folks that have been traditionally underrepresented.
Kathryn Morgan
Project Manager
Sarah Fitch
Production Assistant
"I had such a wonderful experience working with Beth Menduni and the team. Not only did they create a professional, high quality final deliverable, but the entire process working with them was great! It was smooth and easy – and actually really fun! Beth is a master storyteller AND video producer. I'm already looking forward to the next videos we create together."
Karissa Hanson, President of Virtual Works
We believe time is precious, connection is crucial, and curiosity is key. 
Black lives matter. We live and work on Native land. All are welcome here. Diversity matters behind the camera. We respect neurodiversity. Women's rights are human rights. Science is real. Love is love.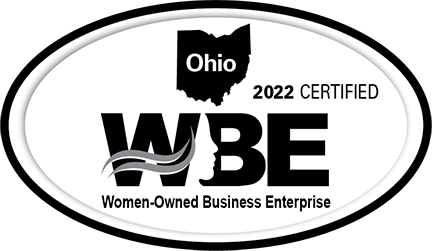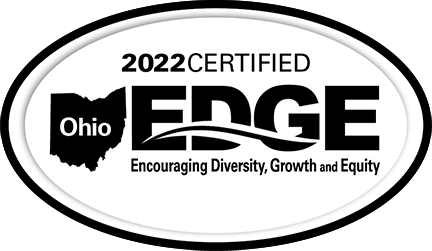 WE'D LOVE TO GET TO KNOW YOU!
Book a quick call so we can chat about your needs and see if working together would be a good fit (We're really nice.)